What can you say about Sagrada Família? Sagrada Família is the top tourist destination in the city. It is a wonder, inside and out. Massive. Controversial. A source of enduring critical debate [Does it reflect Gaudí's vision?]. In the Catalunya Barcelona documentary series, we did not spend much time pondering Gaudí's masterwork, largely because there's no shortage of information out there already.
Still, the longer I live in Barcelona, the more frequently I visit Sagrada Família. I don't worry whether it's the high season or not. One can always find a place to stand and admire it from a comfortable position. Sunsets are best, though that favors the newer Passion Façade, as the shadows come nicely into play.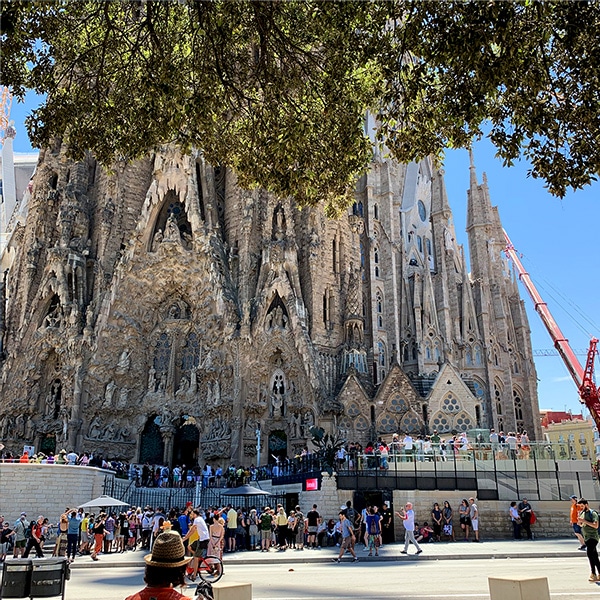 Sagrada Família has two main façades. The Nativity Façade, Gaudí's creation, and the Passion Façade, erected decades after his death. The third façade, the Glory Façade, is under construction, "is to be the largest and most striking," but at this point, you can't really get a sense of it in person.
The Nativity Façade, or Gaudí facade, is easily the most interesting to look at. It's just got so much going on. This is not to denigrate the Passion Façade. It is comparatively minimalist, by design, so it's not as easy to see features you haven't noticed before.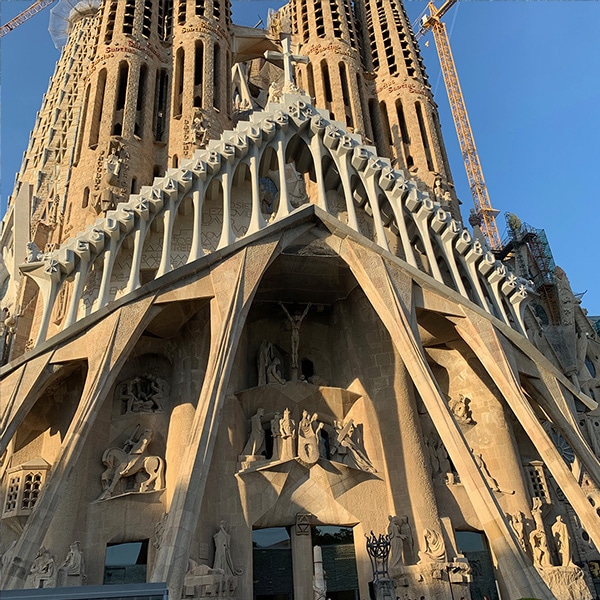 It was also recently consecrated as a minor–there are four majors–basilica, by Pope Benedict XVI, in 2010. I was in Barcelona when it happened. A massive police barricade surrounded the church–its perimeter so vast, it took me twice as long to walk home that day.
More soon about Sagrada Família.