12 Hores de Jazz a la Ronda
I don't have a blog, never made one for the documentary. Not sure why. Plenty worth mentioning. Maybe it's because I had to maintain a blog in my last job.
This is the first post and it's about a street concert today. That's the name of it in the title. This concert is a 12-hour event. They started at noon, end at midnight. The English translation of the site is that it starts at 12am and ends at 12pm, which is exactly when it's not happening. I heard of it through Lluis Cabrera, who I met during the filming of Catalunya Barcelona. We interviewed him twice. The first time on the recommendation of Ramon Alberch, another interview subject (who was also interviewed twice). The second, I asked him to come back to discuss the events of September 20, 2017, as it had just happened, and October 1st hadn't.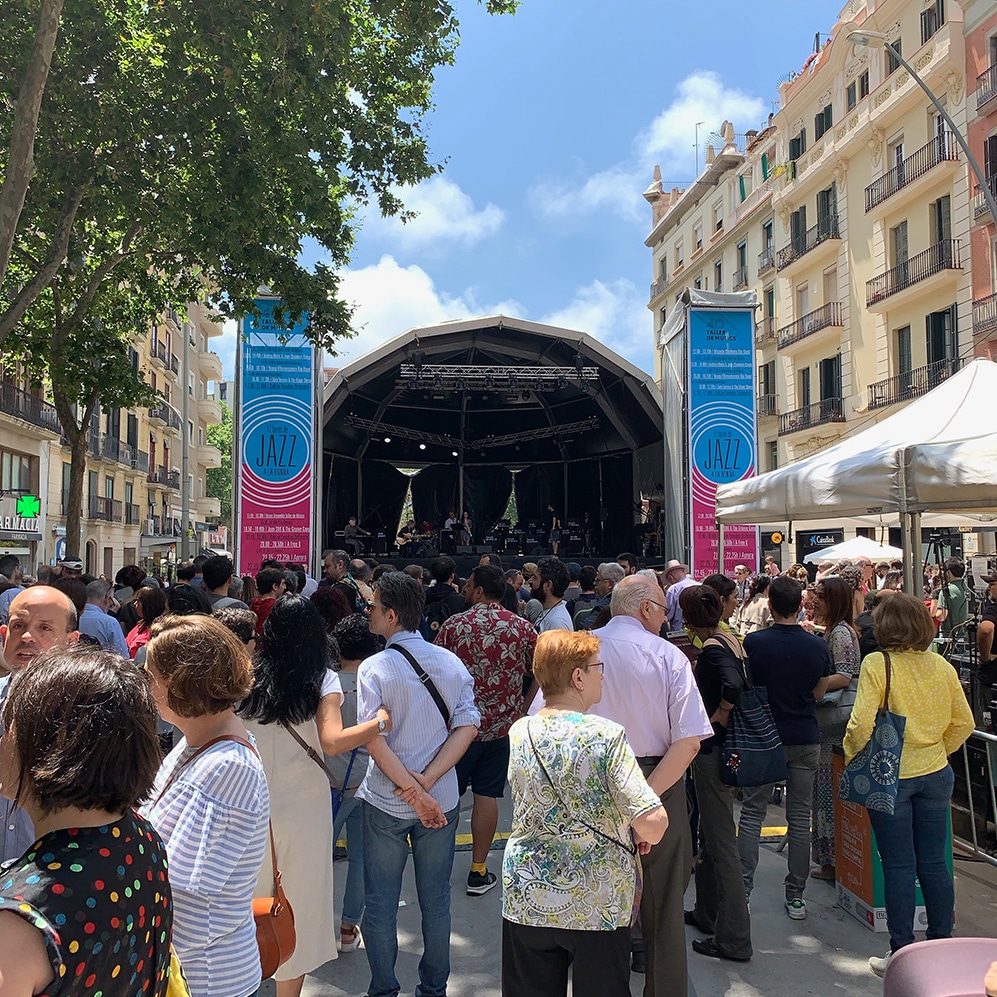 I contacted him a few days ago and asked if he'd like to watch an episode. I've been doing a very boutiquey road show where I show up at people's home or office to show them and episode, ideally one in which they're featured prominently.
During the discussion he told me this was happening on Saturday, down in Sant Antoni. Lluis founded the Taller de Mùsics in 1979, so this was the 40-year anniversary concert. I walked there, and watched and listened for about an hour. The sun was getting hot and I didn't think to bring a hat. But it was a blast.