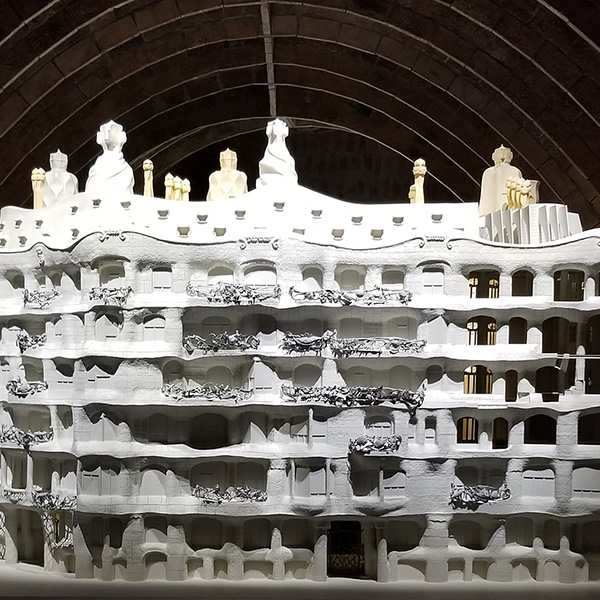 Gaudí's Casa Milà is located on Passeig de Gràcia, cross-street Provença. Commissioned in 1906 by Pere Milà, a Catalan industrialist and politician, it took six years to complete.
Milà, the man, remains a controversial figure, and deservedly so, like many local heavies of early 20th century Barcelona. One the one hand, Milà was a Catalanist, running as a member of the Catalan Solidarity movement in 1907 that formed in the wake of the Cut-Cut! incident which led to the Law of Jurisdictions' passage in 1901. But he later, paradoxically, and not uncommonly for this group, lent support to the dictatorship of Primo de Rivera, a Spanish general who ruled Spain from 1923 to 1930. This period in Spanish history is discussed at length in Episode 2 of Catalunya Barcelona, an episode entitled La Rosa de Foc.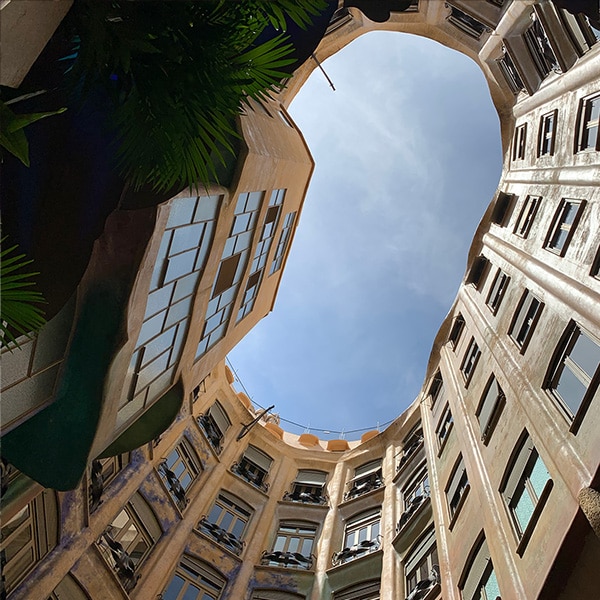 The building bearing his name, Casa Milà was also controversial, at least early on. Its pseudonym, La Pedrera, meaning the "The Rock Quarry," used extensively today to promote tourism, was a pejorative name, penned by critics of the project who viewed it as violation of conventional style, and not a few zoning laws. Joan Junceda, for example, whose one-panel illustration was responsible for the Cu-Cut! incident, sketched a one-panel illustration that made Casa Milà appear as a giant Easter Cake.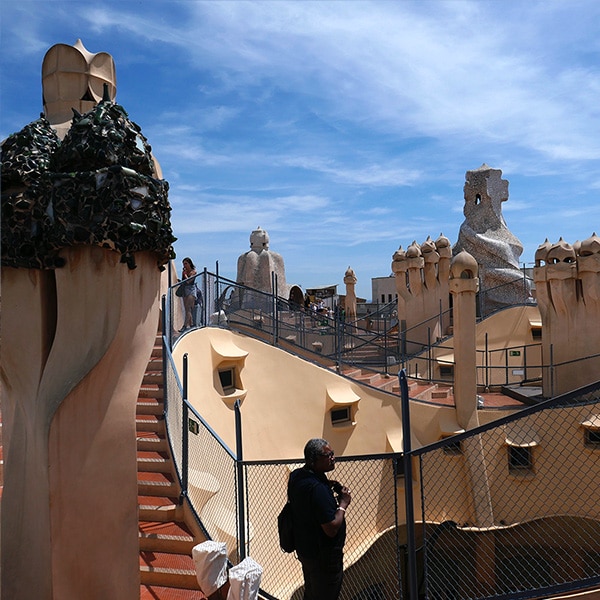 I've lived close to Casa Milà for many years, and it's the sort of building you can't not acknowledge when you walk past, no matter how often you walk past. It's alternately struck me as a giant sand castle, the wrought iron balconies appearing as flourishes of seaweed, and as the fossilized body part of some fantastic creature. Something along the thoracic region. All the windows, one notes, are sockets for numerous extremities, the fossil remains of which have not yet been unearthed.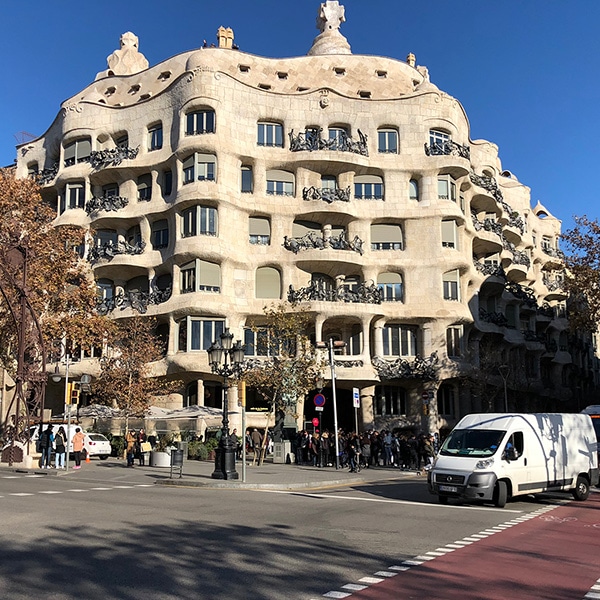 I visited it again yesterday. That is to say, took the tour, for the first time in six or seven years. Family is in town from the states. In spite of its popularity, it being the high season now, the tour never felt rushed, and so long as you purchase your ticket online and arrive in or around the time you booked, there's not much of a wait. You're afforded access to three floors—the rooftop, the penthouse, and the apartment, or living area.